Mostrando 1–16 de 1956 resultados
Filosofía occidental: c. 1600-c. 1900
FILTROS

FILTROS
Mostrando 1 - 11 de 11 resultados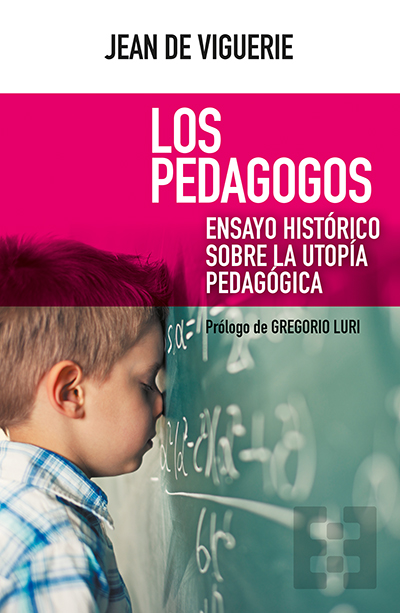 Jean de Viguerie ilumina a los padres sobre lo que han hecho algunos de los más conocidos pedagogos contemporáneos, como Freinet, Ferrière, Piaget, Meirieu: desarrollar los sistemas utópicos propuestos hace siglos por pensadores como Erasmo o ...
(ver ficha)

Los pedagogos
Jean de Viguerie
16,50

€

IVA incluido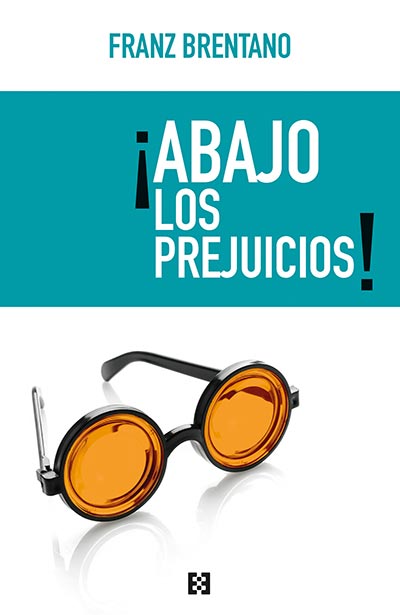 En
¡Abajo los prejuicios!
, Brentano defiende con inusitado vigor la posibilidad de una filosofía no sometida a la admisión de apriorismos. Básicamente, estos apriorismos, que para Brentano equivalen a meros prejuicios, son la filosofía ...
(ver ficha)

¡Abajo los prejuicios!
Franz Brentano
14,00

€

IVA incluido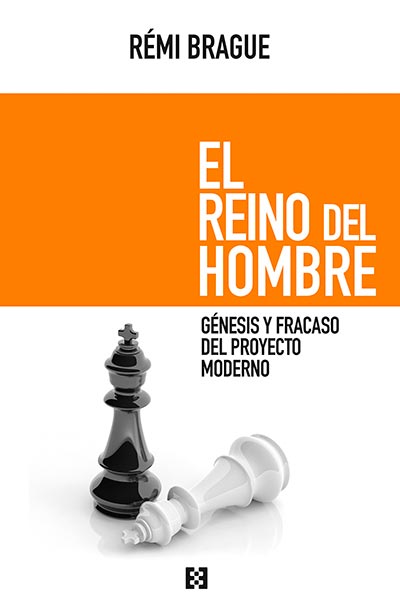 Esta obra, episodio final de una trilogía dedicada al «saber» del hombre a lo largo de la historia, se centra en la supuesta «emancipación» de dicho hombre desplegada entre los siglos XVII y XIX en Europa, ámbito en el que dio comienzo la ...
(ver ficha)

El reino del hombre
Rémi Brague
29,00

€

IVA incluido
disponible en ebook:
En estos dos breves escritos de Malebranche, inéditos en español, encontramos buena parte de los conceptos esenciales de su metafísica y su antropología, pero expuestas dentro del fragor de algunas de las principales controversias que marcaron ...
(ver ficha)

Tratado del amor de Dios
Nicolas Malebranche
16,00

€

IVA incluido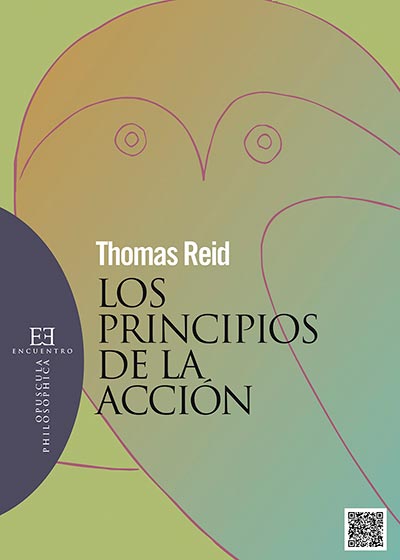 «Un hombre puede, sin duda, conocer con certeza los principios desde los cuales él mismo actúa, porque es consciente de ellos. Pero este conocimiento requiere una reflexión atenta sobre las operaciones de su propia mente que muy raramente se ...
(ver ficha)

Los principios de la acción
Thomas Reid
6,00

€

IVA incluido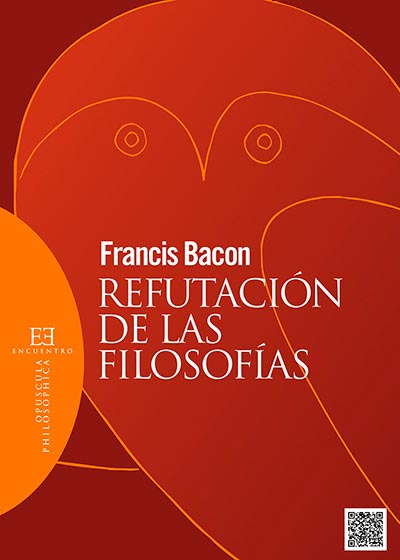 «Hay, finalmente, ídolos que entraron en las mentes de los hombres por los diversos dogmas de las filosofías y también por perversos procedimientos de las demostraciones, a los cuales llamamos ídolos del teatro».
(
Novum Organum
, ...
(ver ficha)

Refutación de las filosofías
Francis Bacon
6,00

€

IVA incluido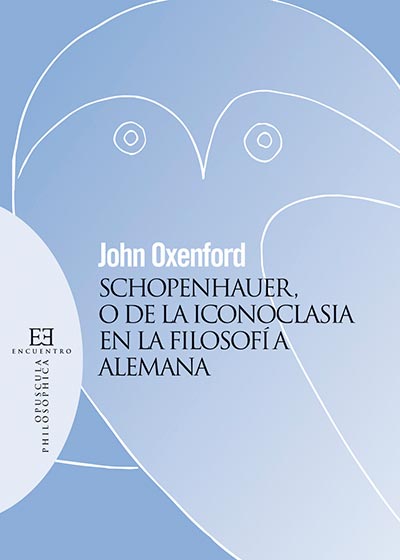 Este breve ensayo, aparecido en la Westminster Review en 1853 y traducido aquí por primera vez al español, fue el que le concedió a Arthur Schopenhauer el reconocimiento que tanto se había hecho esperar del público anglosajón, primero y, ...
(ver ficha)

Schopenhauer, o de la Iconoclasia en la Filosofía alemana
John Oxenford
10,00

€

IVA incluido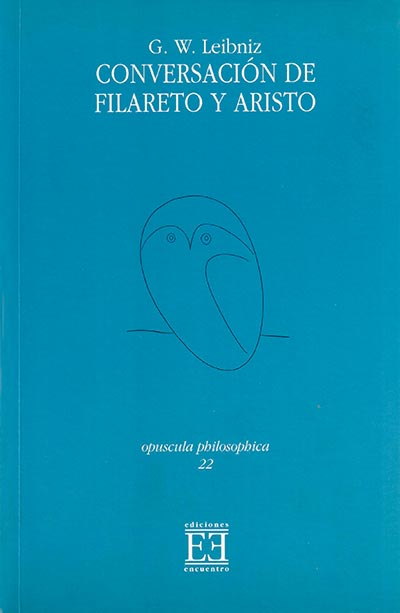 La
Conversación de Filareto y Aristo
tiene un interés singular en el diálogo de Leibniz con la filosofía de Malebranche. Fue escrita en 1712 y revisada en 1715. Además de ser una de las últimas y más completas tomas de posición de ...
(ver ficha)

Conversación de Filareto y Aristo
G.W. Leibniz
4,50

€

IVA incluido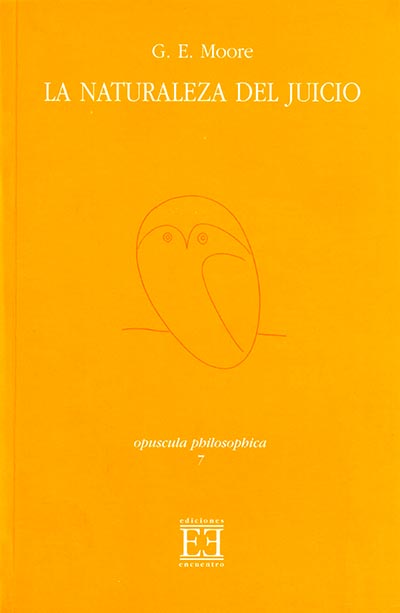 The Nature of Judgment
(1899), que procede de la reelaboración de uno de los capítulos de la disertación que Moore preparó para concursar a una
fellowship
en Cambridge, en 1898, constituye la primera expresión de la ruptura de ...
(ver ficha)

La naturaleza del juicio
George Edward Moore
4,50

€

IVA incluido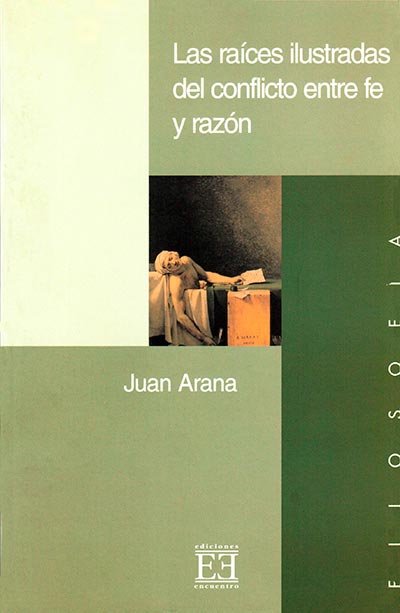 La Modernidad pasa por hacer sido una época en la que las relaciones entre fe y razón no fueron fáciles. Las síntesis construidas en la Antigüedad y la Edad Media se habrían mostrado incapaces de solventar las tensiones que, tras el nacimiento ...
(ver ficha)

Las raíces ilustradas del conflicto entre fe y razón
Juan Arana
24,50

€

IVA incluido(Impresión bajo demanda)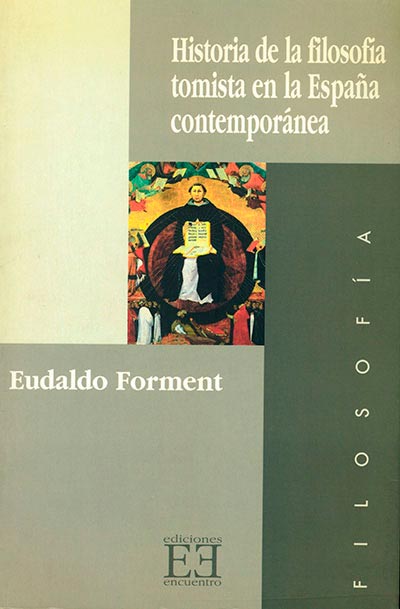 Desde la promulgación, en 1879, de la encíclica
Aeterni Patris
, la filosofía cristiana, en especial la tomista, volvió a ocupar el puesto que por derecho le pertenecía dentro del pensamiento español y mundial.
La síntesis ...
(ver ficha)

Historia de la filosofía tomista en la España contemporánea
Eudaldo Forment
29,50

€

IVA incluido(Impresión bajo demanda)