Mostrando 1–16 de 1956 resultados
Educación pedagogía
FILTROS

FILTROS
Mostrando 1 - 12 de 20 resultados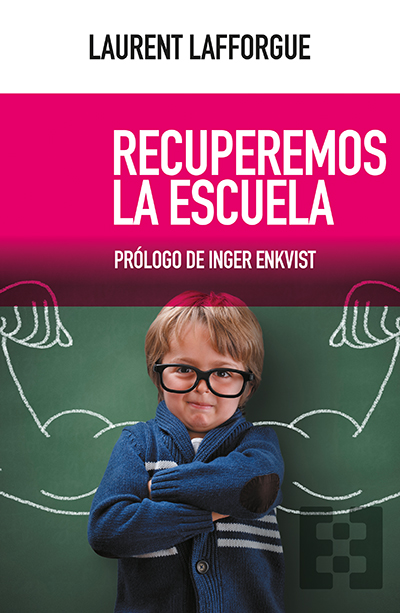 El matemático francés Laurent Lafforgue, Medalla Fields del año 2002, ha intervenido en los últimos años en numerosas ocasiones en el debate público actual sobre la educación y la escuela francesa y europea. Este libro recoge algunas de ...
(ver ficha)

Recuperemos la escuela
Laurent Lafforgue
21,50

€

IVA incluido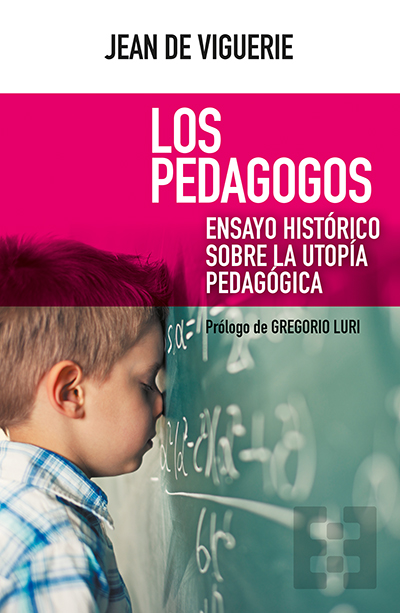 Jean de Viguerie ilumina a los padres sobre lo que han hecho algunos de los más conocidos pedagogos contemporáneos, como Freinet, Ferrière, Piaget, Meirieu: desarrollar los sistemas utópicos propuestos hace siglos por pensadores como Erasmo o ...
(ver ficha)

Los pedagogos
Jean de Viguerie
16,50

€

IVA incluido
Bellamy expone aquí de forma precisa y brillante, a través de las figuras de Descartes, Rousseau y Bourdieu, los principales hitos del proceso de ruptura de la transmisión de la cultura que ha tenido lugar en los últimos siglos en Europa....
(ver ficha)

Los desheredados
François-Xavier Bellamy
18,00

€

IVA incluido
disponible en ebook: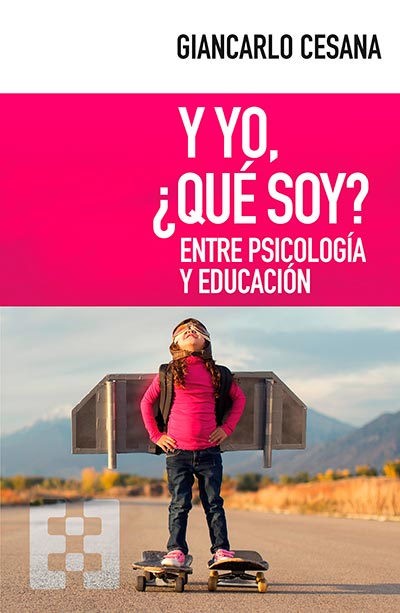 ¿Por qué habitualmente el fracaso escolar termina en manos de un psicólogo? ¿Por qué con frecuencia son los psicólogos los que dirigen la coordinación de la actividad educativa? Frente a una mentalidad en la que comúnmente la educación ha ...
(ver ficha)

Y yo, ¿qué soy?
Giancarlo Cesana
14,50

€

IVA incluido
disponible en ebook: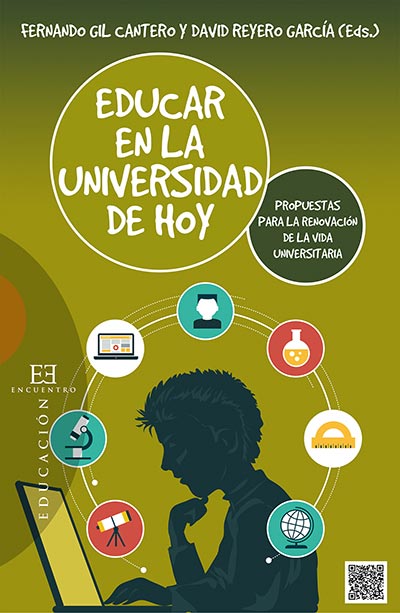 Este libro tiene por objeto ofrecer vías de reflexión y propuestas concretas que generen momentos de auténtica vida universitaria. Su origen está en las diferentes actividades organizadas por el
Grupo de Investigación Interuniversitario de ...
(ver ficha)

Educar en la Universidad de hoy
Fernando Gil Cantero, David Reyero García
10,00

€

IVA incluido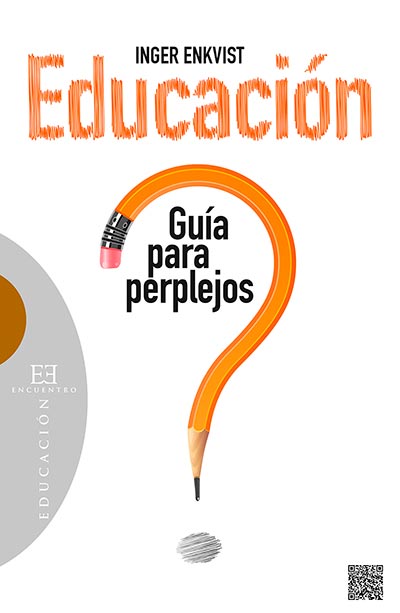 Este libro se dirige a padres, profesores, y también a responsables públicos, con la intención de ofrecerles una orientación ante la actual situación de emergencia educativa. Con lenguaje accesible a todos y sin tapujos, la autora hace una ...
(ver ficha)

Educación: guía para perplejos
Inger Enkvist
13,00

€

IVA incluido
disponible en ebook: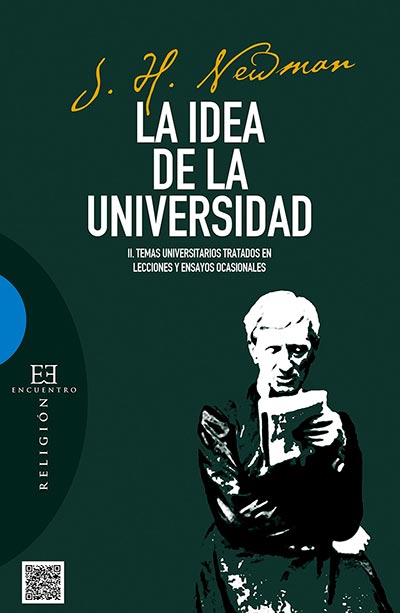 Esta obra, que se corresponde con el segundo volumen de
The Idea of a University
, recoge diversos ensayos en los que Newman reflexiona sobre la enseñanza universitaria, constituyendo una de las principales aportaciones realizadas por ...
(ver ficha)

La idea de la universidad
John Henry Newman
22,00

€

IVA incluido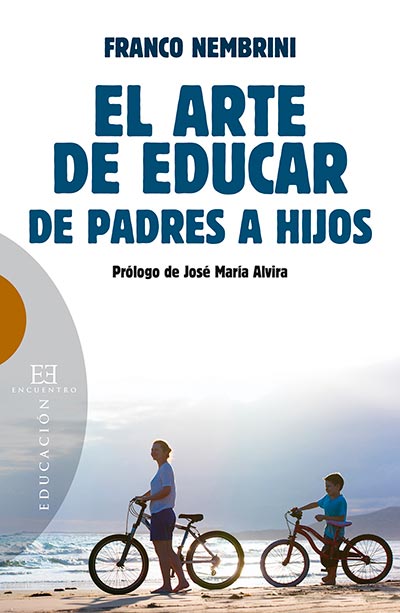 Con lenguaje directo y cercano, el autor del libro expone al lector su amplísima experiencia en el campo de la educación, ofreciéndola a todos los que deseen ser acompañados en la apasionante tarea de transmitir a los jóvenes una esperanza ...
(ver ficha)

El arte de educar
Franco Nembrini
20,00

€

IVA incluido
disponible en ebook: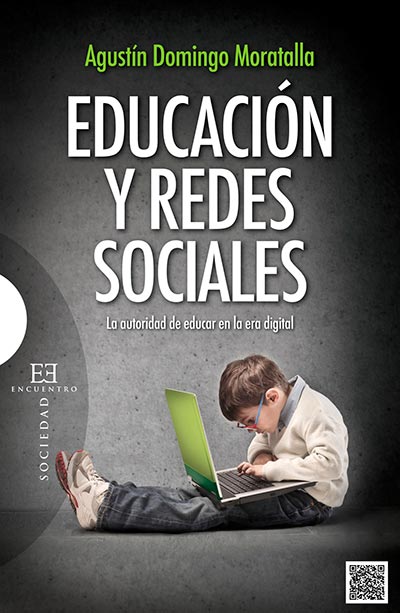 Las redes sociales están introduciendo nuevas formas de entender las relaciones personales y la comunicación social. Ante una globalización irreversible, los cambios que están generando las tecnologías de la información no sólo afectan al ...
(ver ficha)

Educación y redes sociales
Agustín Domingo Moratalla
20,00

€

IVA incluido
Marco Bersanelli aborda en
Es posible conocer
el corazón de la problemática educativa: ¿Cómo se puede educar a partir de los contenidos académicos? ¿Es posible conocer realmente la realidad para llegar a ser protagonistas y construir? ...
(ver ficha)

Es posible conocer
Marco Bersanelli
8,00

€

IVA incluido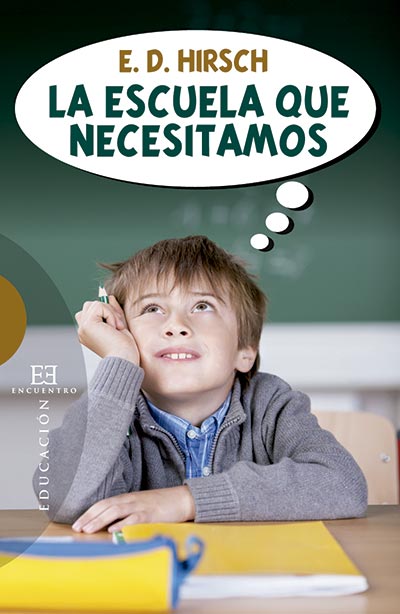 Por primera vez traducido al español,
La escuela que necesitamos
es un libro absolutamente contracorriente. Con argumentos fundamentados en los más relevantes estudios científicos y en su amplísimo bagaje cultural, literario, histórico y ...
(ver ficha)

La escuela que necesitamos
Eric Donald Hirsch
25,00

€

IVA incluido
disponible en ebook: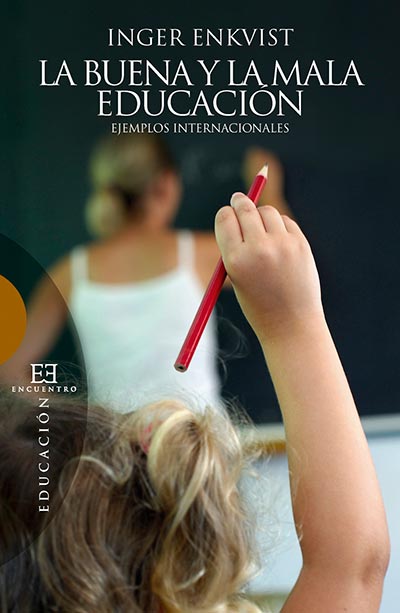 El presente libro tiene el propósito de explicar en qué consiste la buena calidad educativa. Estudiando diversos sistemas escolares, tanto con buenos como con malos resultados, se muestran las razones por las que el modelo educativo prevaleciente ...
(ver ficha)

La buena y la mala educación
Inger Enkvist
19,00

€

IVA incluido
disponible en ebook: